Close your eyes and imagine Canada's great north, just bursting with unspoiled wilderness and untapped adventure. What do you see?
The mountains and pine forests of the Yukon? Likely. Or maybe paddling along one of the powerful rivers of The Northwest Territories? Probably.
But did an expanse of boundless tundra, no trees in sight, come to mind? How about sea kayaking between icebergs on the arctic ocean? Not as likely.
That's because few speak of, and even fewer travel to, Nunavut, Canada's youngest territory.
With July 9th just behind us, another Nunavut Day has come and gone; this is a day to celebrate Nunavut gaining separation from The Northwest Territories in 1999 to became Canada's youngest (and in fact, largest) province or territory.
Nunavut is 21% of Canada's landmass, but as it is only home to about 35,000 people it is often neglected in tourism, politics and economics alike. But I'm here to show you why you should travel to Nunavut (even if all you can afford is a quick getaway to the capital city, Iqaluit) is a unique, once in a lifetime experience.
After living and guiding there for four months, I think I know it pretty well. But don't take just my word for it, here are five reasons to begin saving for your Canadian North adventure.
---
5 Reasons to Travel to Nunavut
1. From March to May, explore the frozen Arctic Ocean by snowmobile
There are few things as cool as reaching 75 km/h on a snowmobile over sea ice. It also gives you an appreciation for the power of the tides. IQALUIT HAS THE SECOND HIGHEST TIDES IN THE WORLD!!
Like a breathing chest, when the tide is in the sea ice is raised and level with the ice on land. However when the tide goes out, the sea ice falls leaving these huge sea ice cliffs (the picture below doesn't even do it justice – those ice cliff were huge).
Read more: Snowmobiling over Arctic Ocean: Frozen Tundra in Nunavut
This post may contain affiliate links. If you make a purchase through one of these links, I may receive a small commission at no extra cost to you. Your support is much appreciated! You can learn more by reading my full disclosure.
2. Or go July through September and sea kayak on the Arctic Ocean
If you visit Nunavut in the summer you can do some remarkable sea kayaking on the Arctic Ocean, weaving in and out of ice. Due to safety reasons, you can't rent out kayaks typically, but there are a few tour operators you can choose from.
I should add, the water is bloody cold (I went for a quick dip in a dry suit and still felt its frozen touch) so even if you can rent a kayak, you'll need to ask for a dry suit too.

3. There are plenty of beautiful hiking trails close to the city, leading to spectacular tundra, ice and coastline
There are many great walks leaving from Iqaluit. As I'm looking through photos, I'm actually getting goosebumps out of excitement. You can do a big loop in Sylvia Grinnell Territorial Park, or do walks around Apex. There are walks you can do in less than an hour, or you can go for a full day or overnight hike.
4. Ice, Ice Baby
Ice happens to be one of the coolest things in the natural world, in my opinion. It creates wonderful, intricate shapes and reflects light in a beautiful array of blues. Whether it's on a hike, snowmobile or kayak you can find your ice fix when you visit Nunavut.

5. Clarify misconceptions about Inuit
To be honest, before going to Nunavut I wasn't really aware of the Inuit population in Nunavut or how they are marginalized by the Canadian economic and politic systems.
I reached out to an Inuk friend I have living there for ideas of how travellers can get a more accurate understanding of Inuit. Here is what she recommends:
Volunteer at the soup kitchen
Watch a movie screening at Unikkaarvik Visitor Centre (specifically the documentary on homelessness in the arctic by Mosha Folger)
Go to the Storehouse bar on a Friday or Saturday and be ready to engage lively discussion. Please check any bias at the door and go into it with an open mind eager to understand.
You can also attend Alianait, a festival in July that features wonderful entertainment and musical performances by groups from Nunavut, The Northwest Territories and Greenland.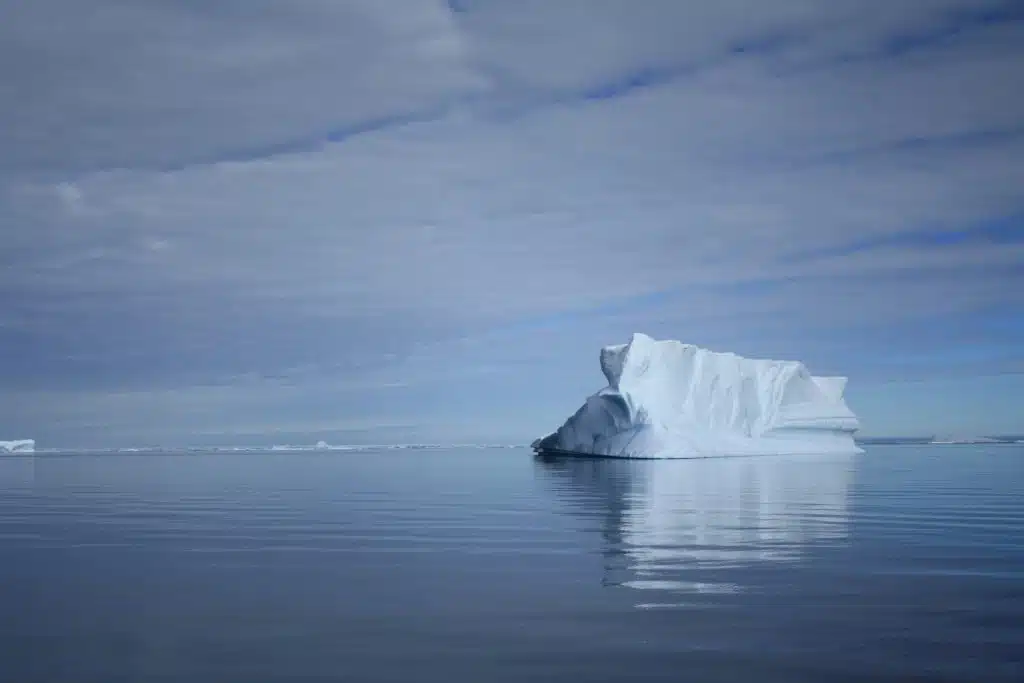 Money, Money, Money (ain't it funny, in a rich man's world)
ABBA jokes aside, Nunavut is an expensive place to visit. Lucky for you, I've written a comprehensive article on How to Visit Nunavut on the Cheap. In the post, I explain how to get inexpensive flights ($230 rather than $1200), how to save money on food and accommodation, and where to visit within Nunavut.
---
Additional Resources
Here are some additional resources I've written to help you plan your trip to Nunavut. You can also check out Destination Nunavut for more information.
What are you waiting for?
If you've made it to this underrated territory of ours, I'd love to hear your experiences with it. How did you fly there, and what were your favourite things to do? If it's still on your bucket list, reach out if you have questions – I'm always happy to talk about this spectacular place and help you to travel to Nunavut yourself!