Hi there! I'm Mikaela and welcome to Voyageur Tripper, a blog dedicated to outdoor adventure. Whether you already love hiking, paddling and camping in general, or you've never slept in a tent but would like to someday, you'll find a place here.
A bit about me
I grew up in Canada and spent my summers at camp and going on road trips with my family. Eventually I became a camp counsellor, which led me to become a canoe guide (my official job title was Voyageur Tripper). I then spent a summer guiding in the Canadian Arctic, where I took tourists on hiking and kayaking trips. For my last year of university, I went back to canoe guiding for a summer and then lived in New Zealand and India for a few months. There were other bits of travel and adventure sprinkled in among the guiding and school, and you can read more about it on my about page.
This post may contain affiliate links. If you make a purchase through one of these links, I may receive a small commission at no extra cost to you. Your support is much appreciated! You can learn more by reading my full disclosure.
A bit about Voyageur Tripper
Voyageur Tripper is meant to be a guide to outdoor adventure, for those of us who aren't National Geographic explorers. This is a point I want to stress: this blog isn't for the full time adventurer. It's for the student or full time worker who wants resources and inspiration to help add outdoor adventure to their life, whenever and wherever they can. Last year I stopped guiding and got an office job myself, so I know how challenging it can be to find the time, energy and information needed to get outside.
Where to next?
Well, the answer to that depends on what you've come here for. I've included links to some of my most popular categories/posts below.
If I was to be known for anything, it would likely be my obsession with canoeing (and a coffee problem, that is). I've written quite a few beginner's guides for canoe tripping, learning to paddle whitewater and scouting rapids.
I write a lot about the arctic, specifically the territory of Nunavut. I lived in Nunavut for four months as a guide in 2015 and revisited the territory again in 2019. To me, Nunavut is the most underrated place in Canada – 1/5 Canada's landmass and only a handful of visitors each year. If you have a budding desire to visit the north, be sure to check out the following posts.
For six months in 2018, the South Island of New Zealand was my home. If you're thinking of a trip to the South Island anytime soon, I have both a two and three week itinerary (with a focus on underrated and overlooked destinations and activities – like swimming with dolphins and kayaking among baby seals).
Here you can find funny travel stories, personal advice, random musings and much more. I think my all time favourite one is the time I got mauled by black flies on a canoe trip, but I've included some other good ones below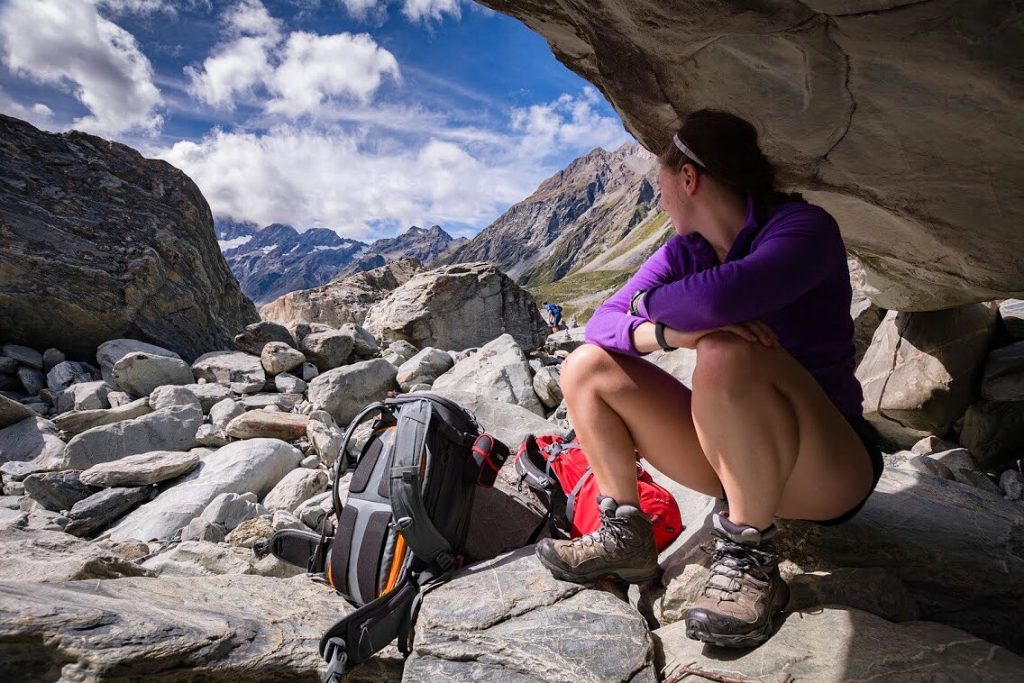 While I know quite a bit about the outdoors, I love learning from true experts. I aim to put out two or three expert interviews each month in order to bring you another perspective on the outdoors. Some of my most popular ones are:
I hope you enjoy exploring the blog and get outside a little more because of it.
Happy adventuring,
Mikaela