There was a time when international experiences could be a game changer in a job application; there was a huge advantage in having worked, studied, volunteered or traveled abroad. And many of the organizations behind opportunities like volunteering or working abroad still tout this as one of the biggest advantages to their programs.
"Differentiate yourself, make your resume stand out." But unfortunately, this just isn't the case anymore. The job market is too competitive. Too many applicants have international experience for that alone to be a point of differentiation.
And the thing is the vast majority of employers don't actually care about your international experience. And why would they? How does it help the company that you spent six months volunteering in Southeast Asia?
This post will help you answer straight forward questions like: "Tell me about your last travel experience" and "Talk about your travel experiences."
However, it will also help you bring your travel experience into more general questions like "tell me about a time you were a leader" or "what are your greatest strengths."
This post may contain affiliate links. If you make a purchase through one of these links, I may receive a small commission at no extra cost to you. Your support is much appreciated! You can learn more by reading my full disclosure.
Employers were never interested in the experience itself. Employers were interested in the skills the experience represents.
So if you want to use your international experience to land a job, you need to look at the experience from the lens of the employer. That means the real question you ask yourself is this:
"How do I use my travel experiences to demonstrate that I have the skills the employer is looking for?"
And that is what I am here to help you with. When I was in business school I was a member (and eventually a president) of a club that helped university students prepare for jobs in competitive industries.
I'd landed a business job myself using fairly unconventional experiences (i.e. camp counselling and wilderness guiding) so helping others speak about their own experiences became a bit of a passion for me.
You can read more about me at the bottom of the post if you're interested, but otherwise, let's get going with the interview prep!
Disclaimer: All opinions expressed are my own and do not reflect the opinions or hiring process of my employer, my university or anyone else.
---
Employers are looking for skills in their employees – and international experiences can teach you those exact skills.
Maybe you went solo backpacking for the first time. At the start you fumbled around in train stations and didn't leave the hostel on your own, but by the end of the trip you're ordering food in another language, feeling comfortable on public transit and making friends with locals and travelers alike.
Or maybe you've just returned from studying abroad or volunteering internationally. You've learned about another culture and a thing or two about yourself. With traveling comes challenges and with challenges comes the opportunity to develop skills. And some of those skills are exactly what the employer wants.
Can make decisions under pressure
Able to work autonomously and independently
Can manage people in stressful situations
Good at problem solving under pressure
Brings passion and enthusiasm to the work
Can communicate professionally and to a variety of audiences
Effective team player, one that supports fellow team members and the leader
Decision making under pressure. Even tried navigating though a busy train station when you didn't know the language? Even gotten yourself in a tricky situation and had to act quickly to get yourself out of it?
Independent worker. Have you backpacked solo? Have you lived alone abroad? Just about everything you did was independent. You know how to manage your time and efforts and this is what an employer wants to see in their employees.
Just about every skill an employer could want can be developed and demonstrated with an international experience.
---
How to speak about your international experiences in a way that will resonate with your employer.
As I said, your employer likely cares less about the experience itself and more about the skills you have that make you the best person for the job.
This isn't just true for international experiences. Say you're applying for a job as a marketing manager at a start up and previously you worked as a social media manager at a large company, the interviewer doesn't actually care what your previous job was.
They are interested in the skills you must have demonstrated in that job (i.e. managing deadlines, interacting with people, thinking creatively, pitching ideas, skills like that). Before we get into all that however, let's start at the beginning.
---
Think about the types of questions you might be asked in an interview.
In my experience, all the questions you get asked in an interview can loosely be grouped into four buckets. Job/Company Specific: "Why do you think you are a good fit for this role?" "Why do you want to work at this company?" "What do you like most about this company?"
This is a great place to differentiate.
I've written a little blurb at the bottom of the post about job/company specific questions.
Scenario: This is where the interviewer gives you a hypothetical situation and asks how you would handle it. This is very job specific, so I'm not going to get into these types of questions here.
Experience-based: "Tell me about yourself" "I can see on your resume that you did X. Tell me more about this experience." "Tell me about a time you got in a conflict with someone."
Skill-based: "What are your greatest weaknesses?" "What are your strengths as a leaders?" "Tell be about a time you demonstrated X skill."
Here is where a lot of people make mistakes. They only talk about their skills when they get skill-based questions. When asked about an experience, they talk about the experience itself, not about the skills they developed or gained from the experience.
Every time you are asked about an experience and you don't talk about your skills, you are missing an opportunity to show your interviewer just how great you are.
Write down the skills the job position requires, not the skills you have.
Usually you'll find a handful of them in the job application itself. Write those down. Also, get creative. Imagine yourself in the job and identify a few skills that would be helpful or necessary to possess.
Write those down too. This will show the employer that you understand the job position and demonstrate how you've prepared for the interview.
Check that the skills are specific.
Simply saying "teamwork" or "leadership" isn't effective because they are too vague, overused and come off like buzzwords.
You want to get specific.
Instead say you're an "effective team player, someone who can work collaboratively with other team members and also support the leader." You're not just good at "leadership," instead you "excel at leading people through challenging or ambiguous problems".
Brainstorm experiences that relate to those skills.
Here is an example. When I was interviewing for my current job, I felt the position would require someone that was a "fast learner and adaptable" and could "communicate professionally, even under pressure."
I immediately thought of my summer living in Nunavut, working at a remote arctic base camp north of the Arctic Circle (technically not international for me, but incredibly different than other cultures/experiences I'd had before).
I was expected to understand how to troubleshoot a wonky propane tank and navigate around icebergs in a kayak. I had to communicate with other guides and tourists who weren't all native-English speakers, and I had to communicate professionally and calmly even when I was stressed or frustrated.
Although working at an arctic base camp is not at all related to business, both jobs require fast learning and adaptability, and professional communication.
By speaking about skills, you can connect an unrelated experience to the job you're applying to, demonstrating to the interviewer exactly how that experience makes you a good fit for the job.
Tie each of the skills you've written down to a different experience. This is where you have to go beyond your international experience(s) and consider every other experience you've ever had.
Your potential employer wants to see you've had a breadth of experience, so you can't tie everything to your year-long backpacking trip or semester volunteering.
When I am doing interview prep with students, I see this mistake a lot. Candidates over-rely on one experience. Say there are six skills you want to demonstrate: you could tie one to an experience at school, two to a previous job you had, and three to your international experiences.
Pro tip: Do not underestimate seemingly unimpressive experiences. One of my friends had previously worked as a server at a high end golf club.
The job she was applying to required her to work under pressure, and want to know what has a lot of pressure?
Waiting tables and pleasing patrons at a high end golf club!
Often the employers don't actually care about what your experiences are, they care about the skills you've learned from them and how you can apply them to the job you're applying for. That's why knowing how to speak about experiences in a way that will resonate with an employer is so powerful.
---
Next, embody the Job-Skill-Experience-Skill-Job Sandwich.
When you talk about your experiences, always keep it in the context of the job. I like to think of it like a sandwich. I open and close my answer with something about the job I'm applying to and the skill that job requires, and I only talk about the experience at the very middle of my answer. Here is an example.
Example 1: Why do you think you're qualified for the position of marketing manager?
"Effective communication will be an important skill for the marketing manager to have" [Identify the skill needed for the job] "and this is something that I practiced and developed during my time in Australia. I was living somewhere that spoke English, but there were still subtle differences in word choice and body language that could convey different meanings. I remember….(insert quick example here)."
[Begin to talk about experience and how it relates to the skill. You can also throw in a sentence that gives a more specific example.] "I learned that an effective communicator is intentional in word choice and body language, and adapts according to the culture and background of the other person."
[
Start bringing the experience back to the skill.
] "As your company has many international partners, I understand that I will be need to be intentional in my communication and that researching cultural norms like body language or word choice will be important.
I believe my approach to effective communication will make me an effective marketing manager for your company." [And now bring the skill back to the job and why you'd be great!]
Example 2: Tell me about your time volunteering abroad. How do you think this has prepared you for a role in our business development team?
"The business development team all work closely together on challenging problems, so it will be important that any new member to the team can work collaboratively with a diverse set of people and maintain optimism when the team faces challenges." [First, I mentioned the job position and the skills the position would require.]
"Both of these skills were critical to my volunteer work. During the two months I worked very closely with my volunteer team, which was comprised of people from around the world who had perspectives and experiences very different from my own." [Here I'm connecting the skill with the experience.]
"I remember these two days where we all had to work outside together; there had been some turnover on the team and it was absolutely pouring rain – everyone was keeping to themselves and absolutely miserable.
I had this idea that if I could just get people laughing or loosening up, we might be able to come together and get the work done faster. I went around teaching everyone this silly icebreaker game I remembered from camp and soon enough we were all playing it together.
After 20 minutes everyone was laughing and opening up to one another and the rain didn't seem nearly as bad. I think this gave the group the nudge it needed to start working together." [Example from the experience that demonstrates the skill.]
"I believe this example speaks to how I approach working in teams: with collaboration and optimism. I'm sure the business development team will encounter challenges too, but I think volunteering abroad has given me an approach to teams that will make me an effective member of the business development team." [Bring it all together again.]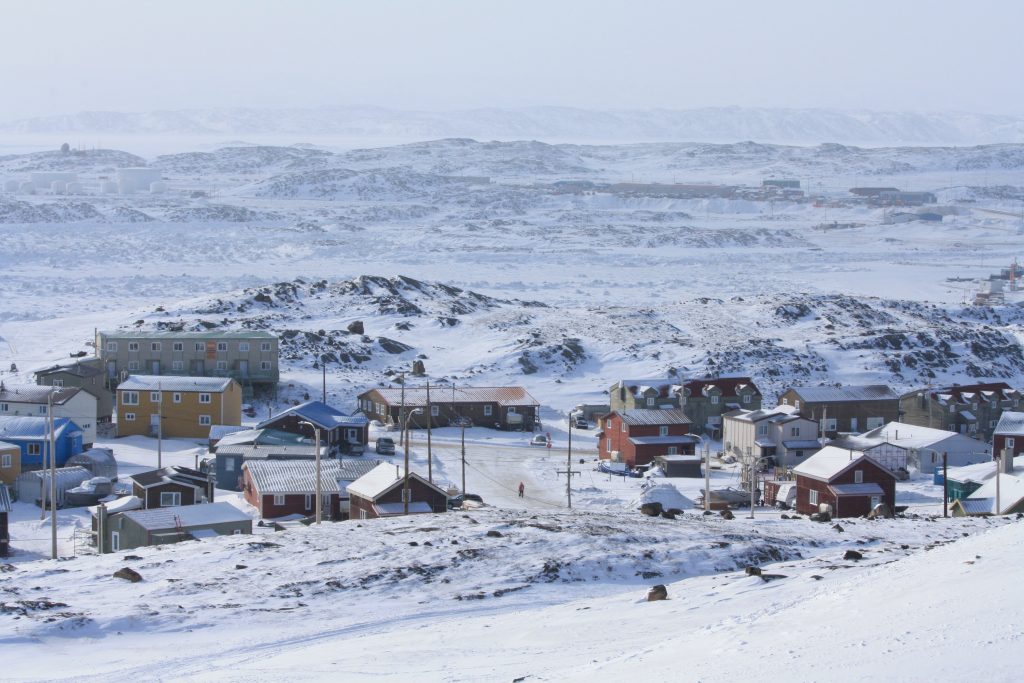 See how the sandwich works?
Now, I'm not saying these are the perfect answers. But I hope these examples demonstrate the structure of an interview answer that is skills based, rather than a description of an experience.
You should spend a decent about of time brainstorming your sandwich for each skill you've listed. This will ensure the skill ties the job and the experience together and give you confidence going into the interview.
Pro tip: You can also apply this method to cover letters. I personally love a cover letter that clearly outlines the skills needed for the position and how the candidate has those skills. You're essentially making the resume reviewer's job easier!

Get really good talking about the sandwich.
Until I was in my third year of university (my first year of business school), I never really practiced my answers to interview questions. In fact, I didn't do any preparation at all.
Now I understand just how important preparation is. You, of course, don't want to memorize answers to questions you may or may not get asked. That will make you seem rehearsed and robotic.
Instead, put down the paper and just speak freely about the sandwich. The first time, there will probably be moments when you fumble over your words or ramble on for a while.
So practice tying it all together. Don't script it, because that comes off as disingenuous. But practice speaking it out loud, in front of the mirror, to your friends, to your parents, whoever.
Honestly, I know this is terrible and everyone dreads it, but PRACTICE ANSWERING INTERVIEW QUESTIONS IN FRONT OF SOMEONE. They will tell you if you use too many hand gestures or you ramble too much.
Nail the interview, get job, be happy!
Now all that's left to do is the interview itself!
---
Company specific questions.
I said I'd leave off with a few strategies to help you distinguish yourself from other applicants with the company-specific questions. So here you go.
Company-specific questions offer an opportunity to do some research. When someone asks you what you like about the company, you want to have a really creative answer that demonstrates you've done some research on the company.
Here are two examples for "What about company X makes you want to work here?" (Note: company names are fictitious.)
Example 1: Look for the company in the news.
You're interviewing at Green Clothing Co, a company that makes ethically and sustainable sourced clothing. You read a news article that a major department store asked to carry their clothing, but Green Clothing Co turned the opportunity down. Use that in your answer.
"Green Clothing Co has always been a company I respected for its commitment to ethical and sustainable sourcing, as this is something I personally value in the brands I support.
I remember reading that Green Clothing turned down a profitable opportunity with a major department store in order stay true to its values. I want the company I work for the reflect my values and I believe Green Company Co does this."
Example 2: Speak to someone already working at the company.
You're interviewing at a tech start up. You contacted Kate from the company on LinkedIn to ask her some questions about her experience working with the company. The employee said it's a fast-paced environment for high achievers and that any employee learns a lot there.
"Beyond my interest in tech and start-ups, I am interested in working for a company that enables me to thrive in a fast-paced environment, a place where I am constantly improving my skills and personal growth isn't stagnant.
I spoke with Kate and this is the exact work environment she described. She explained how employees were constantly being challenged and personal growth is encouraged. After hearing that, I knew this company was a place that I could excel at. '
Other ideas for speaking about the company.
These are not the only two ways you can demonstrate your commitment and interest in the company. Get creative. Get personal. Maybe it was your first experience with their product.
Maybe a friend recommend the company or you saw them sponsoring a fundraiser and wanted to learn more about them. The main objective is to give the employer an answer they aren't accustomed to hearing and makes you stand out.

International experience & job interviews – what are your thoughts?
Before I sign off, I'm really interested in your thoughts on this. Not like the "comment on my post" interested, but genuinely very interested in whether or not you find this method helpful.
This is a very business-y approach, I know, and you guys come here for outdoor adventure travel. So let me know if this is the kind of topic you find useful or if there are other business-y/life related things you'd like me to write about more.
---
Anyways, you've reached the bottom of the post. So who am I to be talking about this?
If you've come across this article without knowing anything about me, you might be thinking "Mikaela, you're a travel blogger – who are you to be giving us interview advice?"
Well, that is where you'd be incorrect. Despite having this little travel blog, I am not a travel blogger in the slightest. At least as of today, this blog is 100% a hobby and I make literally no money off of it (it actually bleeds money but that's another story).
Prior to my third year of university, the only job I'd ever had was leading canoe trips at summer camp and guiding tourists in the Canadian Arctic. Super cool and my true passion in life, however not really applicable to my engineering or business degrees.
In my third year, however, I applied for summer internships with very traditional business companies (specifically in management consulting) because they seemed pretty interesting and everyone else was doing it.
Despite a lot of my classmates having much more relevant job experiences (like working at boutique consulting firms, law firms and banks), I got a lot of interviews and I eventually got hired at one of them.
After that, I was a member (and then president) of a club that helped students do interview prep. In my experience, I've found that it's not the applicants with the most impressive resumes that get hired – it's the people who can speak about their experiences in a way that resonates with their interviewer. So yeah, that's me!