Normally I don't like gift guides (especially a backpacking gift guide) because a lot of the suggestions feel either impersonal, totally impractical and gimmicky, or I can tell it's just a website trying to cash in on some affiliate sales at Christmas time.
But recently my boyfriend asked me what I wanted for my birthday, and as usual, I responded with "nothing, there's nothing I need." To which he responded, "that's not the point, what do you want, what would be nice but you wouldn't buy for yourself?"
And this got me thinking about how many other partners and parents and siblings face the same uphill battle when asking their outdoor adventurer what they want. That inspired me to think of a bunch of fun & creative, yet completely practical, gift ideas hikers and campers would actually appreciate and love.
So this is a list full of gift ideas for hikers/campers who are bad at treating themselves or admitting they can, in fact, pack something for comfort and not just for necessity!
Note: This list is geared towards adults. If you're looking for camping gifts for kids, check out this post.
---
Gift Ideas for Hikers: Under $50
Is your hiker a coffee addict? The Infinity Mug is the first camping mug I ever owned and now, seven years later, I'm still using it. It's incredibly lightweight and the handle collapses so it packs nicely into a backpack (you can pack it full of something so it doesn't take up as much space – trail mix fits inside quite nicely!) You could also use a carabiner to attach it to a strap on the outside of the backpack.
Pair this mug with an AeroPress Coffee Maker, and you've got every caffeine-infused hiker's dream gift. The AeroPress is the most compact and lightweight coffee maker I've ever had. The coffee gets pressed through little paper filters, so unlike a lot of other options, you don't get any grinds in your cup. It's very simple to use and easy to clean (check out this video explaining it all). For backcountry coffee, it makes a really good cup! (Isn't it one of the best gift ideas for hiking? I think so!)
This post may contain affiliate links. If you make a purchase through one of these links, I may receive a small commission at no extra cost to you. Your support is much appreciated! You can learn more by reading my full disclosure.
Outdoor Adventure Books
Perhaps your hiker loves getting lost in other people's adventures in addition to their own? Gift your hiker a book or two about amazing outdoor adventures. There are classic crowd-pleasers like Into Thin Air and Wild, but I'd challenge you to consider equally amazing but lesser-known titles like Touching the Void or Welcome to the Goddamn Ice Cube.
If you need to add to the list of the best hiking gift ideas, I have a whole post on 13 Must-Read Outdoor Adventure Books.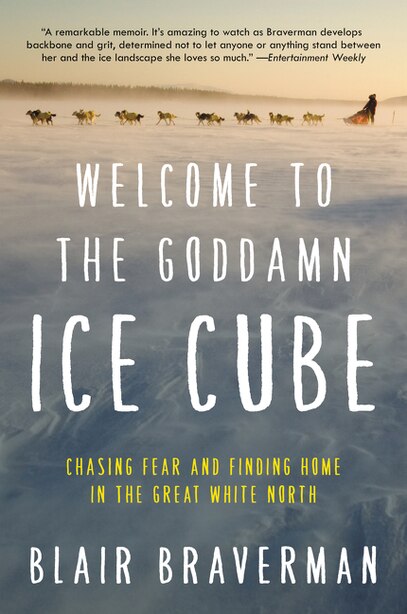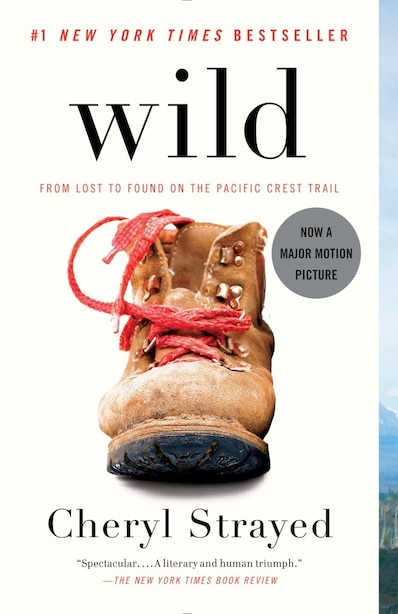 Merino Wool Buff
A merino wool buff is a cozy and versatile item and an excellent stocking stuffer gift for hikers. Wear it like a headband when your ears get cold; put it around your next if things warm up. It can double as a balaclava or can be altered into a hat. So many possible uses all from a single piece of fabric.
Most buffs are made from cotton or polyester, but a merino wool buff offers more warmth and dries quickly in the event it gets wet. I also find them to be much softer!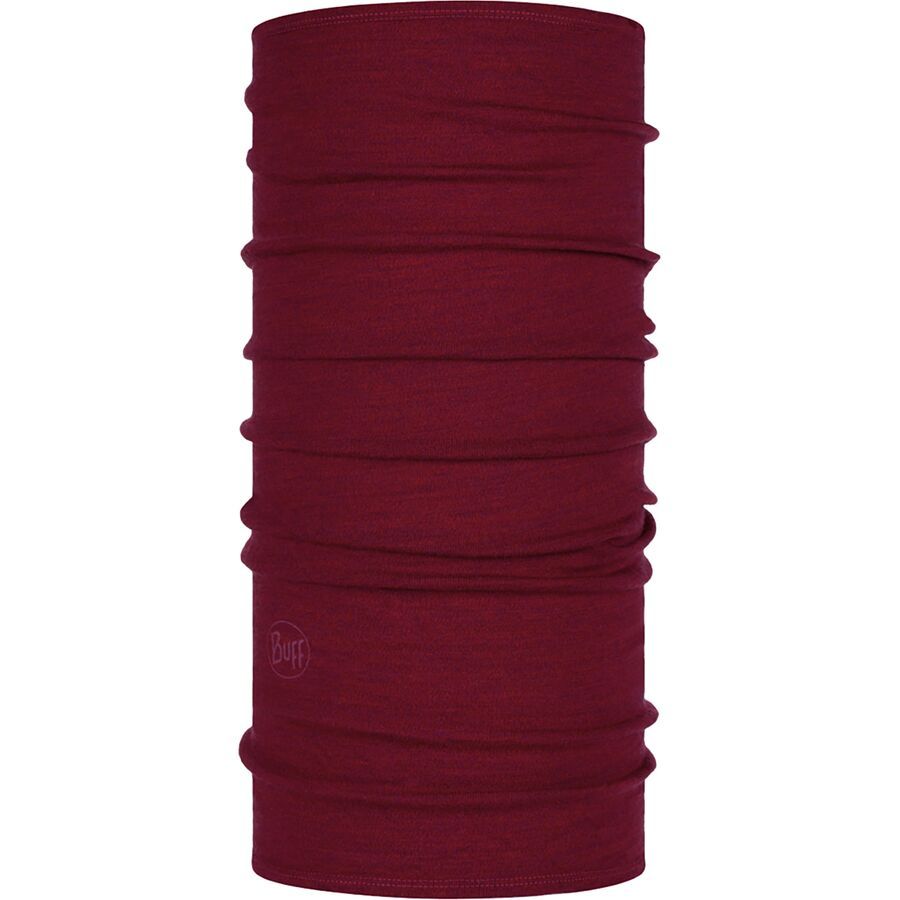 Emergency Survival Kit
Is your hiker accident-prone, clumsy or manages to get themselves lost all the time? (I'm basically describing myself here.) If so, I think an emergency survival kit is an amusing, yet also incredibly helpful, gift for any hiker. In a bag, add an Emergency Blanket, a Flint-and-Steel Firestarter with a little plastic container filled with cotton balls and Vaseline, and a LifeStraw. You can wrap it all up and put a nice note on it teasing them about how their clumsy, amusing ways (alternatively, you could write a really sweet note about how you want to know they are always safe). Your hiker can keep this little bag in their backpack on all hikes!
Is your hiking buddy always getting dirty? Does she / he like to feel refreshed throughout their backcountry journey? If you've read my post How to Stay Clean While Camping, you'll know that even in the woods I like to keep good hygiene. So if the person you're giving this to is like me, you could make them a Backcountry Beauty Kit.
You can include Burt's Bees Face Wipes (I like the cucumber sage one), Tom's All Natural Toothpaste, some fun scrunchies for tying their hair back and adding in the Packtowl Nano Towel. Should your hiking buddy jump into a glacial lake or want to dry their foot off after a long day, this towel packs an amazing punch for its size.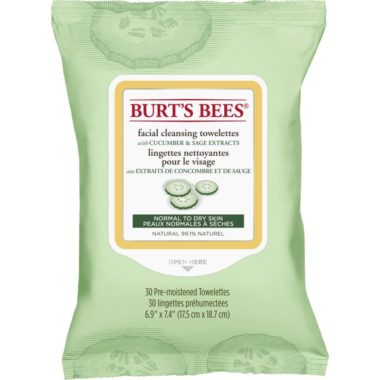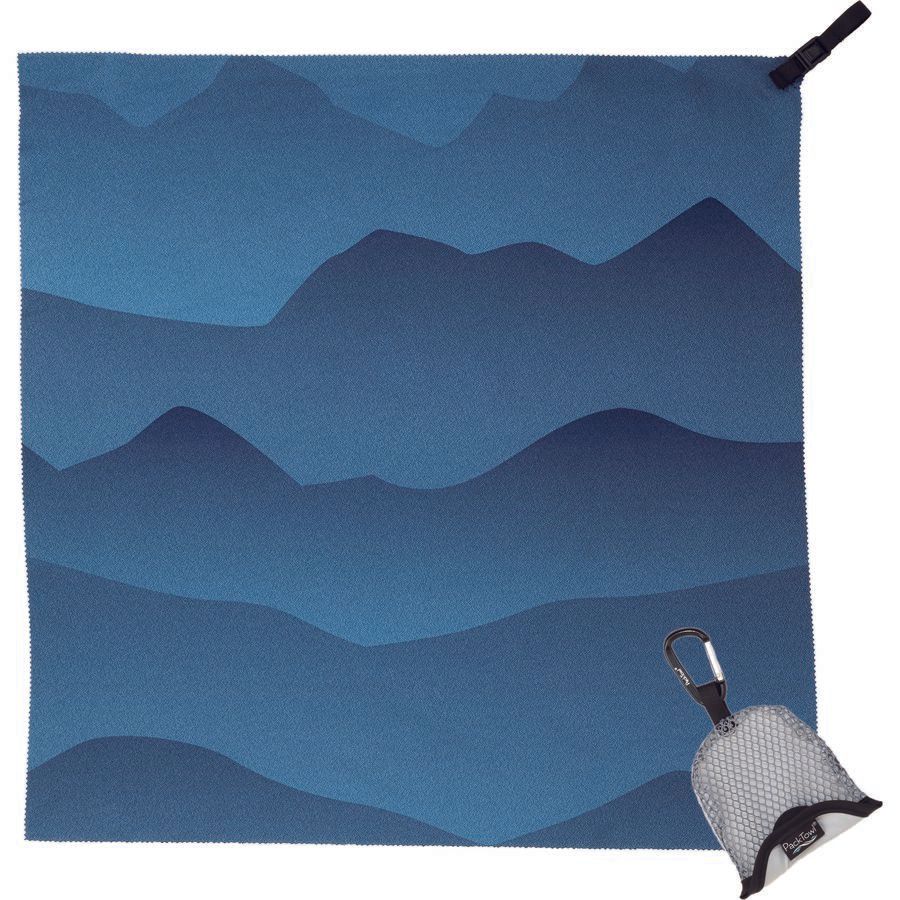 MSR Universal Footprint
If your hiker is incredibly practical and would consider all of the above unnecessary and frivolous (and happens to have an MSR tent), then you can't go wrong with giving them a groundsheet / footprint. While all the other tents I've used came with a footprint, MSR tents don't. If your beloved hiker has an MSR tent, it's possible they're living dangerously and camping without a footprint (who wants to buy a $40 footprint when you've just dropped $400 on the tent itself?). Well, that's where you come in with this durable and oh-so-practical gift. It won't be the coolest gift ever, but it's super practical and will extend the life of their tent considerably.
SmartWool Merino Wool Underwear
I'd only recommend this gift if you're pretty close with your hiker, otherwise, it might be kind of weird to gift someone underwear! Merino wool underwear is the product everyone secretly wants, but no one is willing to buy for themselves. It makes sense – $30 for a single pair of underwear, $50 for a sports bra?! It feels frivolous, but that's what makes it the perfect gift.
Merino wool underwear is great because it's moisture-wicking and will keep your hiker way warmer than whatever they currently wear. A sports bra is especially helpful – even with quick-dry sports bras like those from Lululemon don't dry well under layers and can chill you from the inside. SmartWool Merino Wool Underwear is considered to be the best, so I think you'd be safe going with something from them. That said, I don't own any merino wool underwear myself (it's on my wish list) so I can't speak to its performance and quality personally.
Smartwool Hiking Socks
Here is another super practical gift idea any hiker would appreciate – especially if they are the type that's always finding themselves with not enough dry socks on the trip! My favourite two pairs are the PhD Outdoor Light Pattern Crew Hiking Socks and the PhD Outdoor Medium Hiking Crew Socks. If you don't know what kind of wool socks your hiker normally wears, I recommend going with a Medium thickness to be safe. Some people hate the Light ones because they don't provide enough cushioning, while other people (like me) find the Thick ones to be way too warm. Be safe, go medium.
Yaktrax Ice Spikes
Does your hiker enjoy hiking in every season? Or do they find themselves slipping around when walking their dog on trails in the winter? Yaktrax Ice Spikes easy slip-on over hiking or winter boots and add a layer of traction to the soles of the boot. I used them hiking in Banff in the winter and it made the walk so much easier (I didn't fall at all, which is impressive for someone as clumsy as me). You could even add in a nice wool hat and mitts and gift your hiker a themed 'winter day hiking' gift. (You've probably realized now how much I love themed gifts.)
CamelBak Chute Mag 20 oz Stainless Steel Thermos
As mentioned above, I really like the GSI Outdoors Infinity Mug, but I LOVE this CamelBak Thermos. It's perfect if your hiker is clumsy and drops things – this thing has proved itself to be fairly indestructible. It's also perfect if your hiker takes FOREVER to finish their drink because this will keep it warm for hours.
Honestly, my only critique is that if the coffee is too hot to drink when I pour it in the mug, I will be waiting a long time to cool down. It's also too bulky for long backpacking trips. But it serves as one of the best gifts for day hikers (Especially when used on a chilly day!)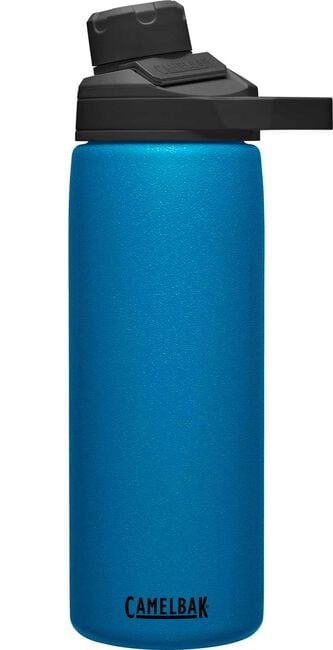 ---
Gift Ideas for Hikers: Between $50 – $100
Icebreaker Tech Lite Merino Wool Hiking Shirt
This is one of my favourite hiking shirts. It's made with 100% merino wool, so it's comfortable, quick-drying and naturally odour-resistant and moisture-wicking. Icebreaker only uses high-quality merino wool, so this shirt is much more durable than other merino wool shirts. Plus, the wool is sustainably and ethically sourced – bonus points if your hiker prioritizes environmentally friendly products!
Helinox Camp Zero and Camp One
Is your hiker tired of hiking uphill for hours, only to reach the summit and have to sit on the ground to enjoy the view? Helinox makes super light, super compact hiking and camping chairs. I have the full-size Camp One chair (the red chair on the right), which is perfect for short hikes or canoe trips, but a little bulky for long hikes. Helinox also makes a smaller, more compact version, the Camp Zero that packs to be about the size of a 1 L water bottle and only weights 1 lb 2 oz all in.
This is one of the many unique hiking gifts most hikers would consider a nice-to-have, but wouldn't necessarily get themselves. That's where you come in! The chair also comes with a 5-year warranty, so if you're thinking "How can something so light possibly be strong enough to support a full-grown adult?", rest assured that this hiking equipment by Helinox has got you covered Helinox.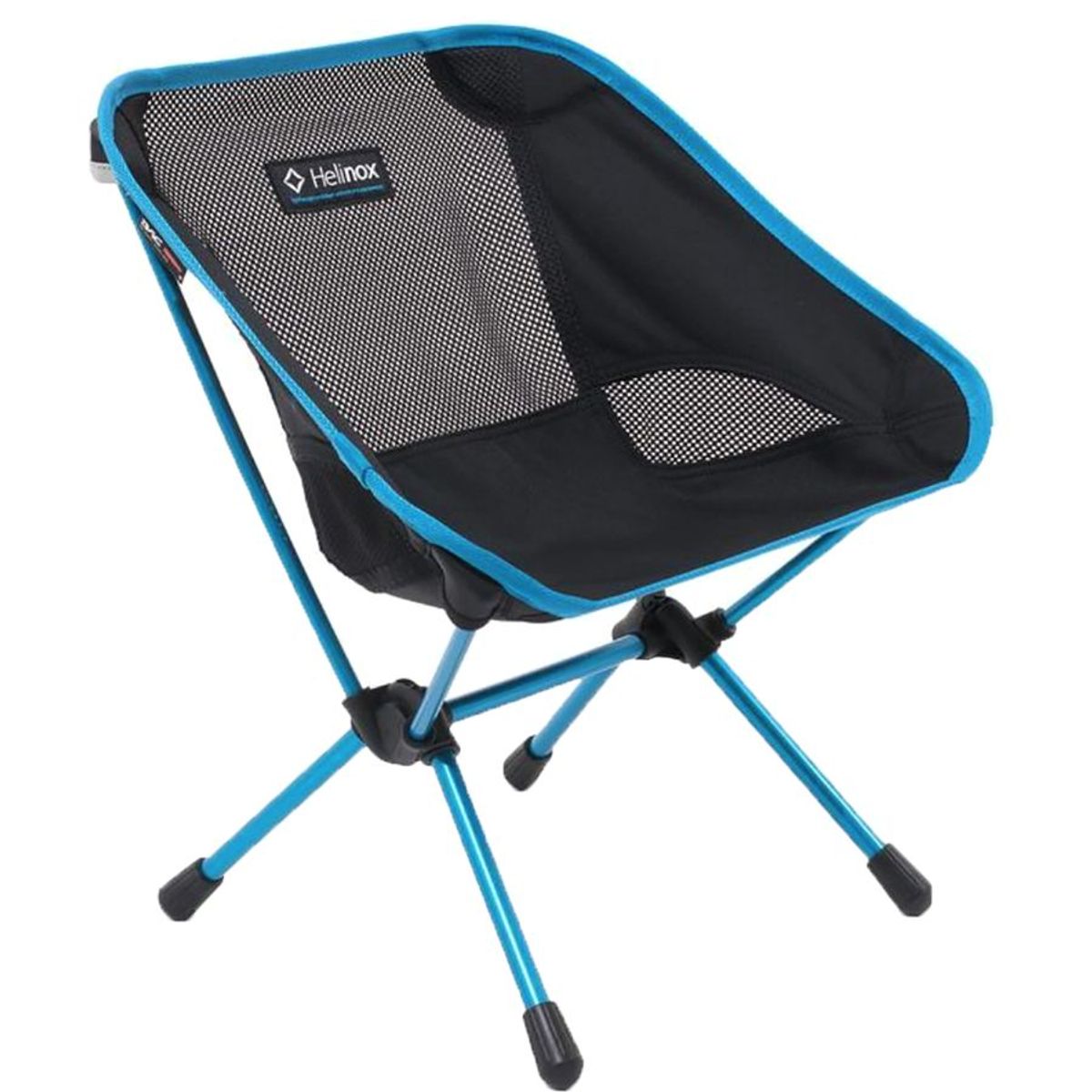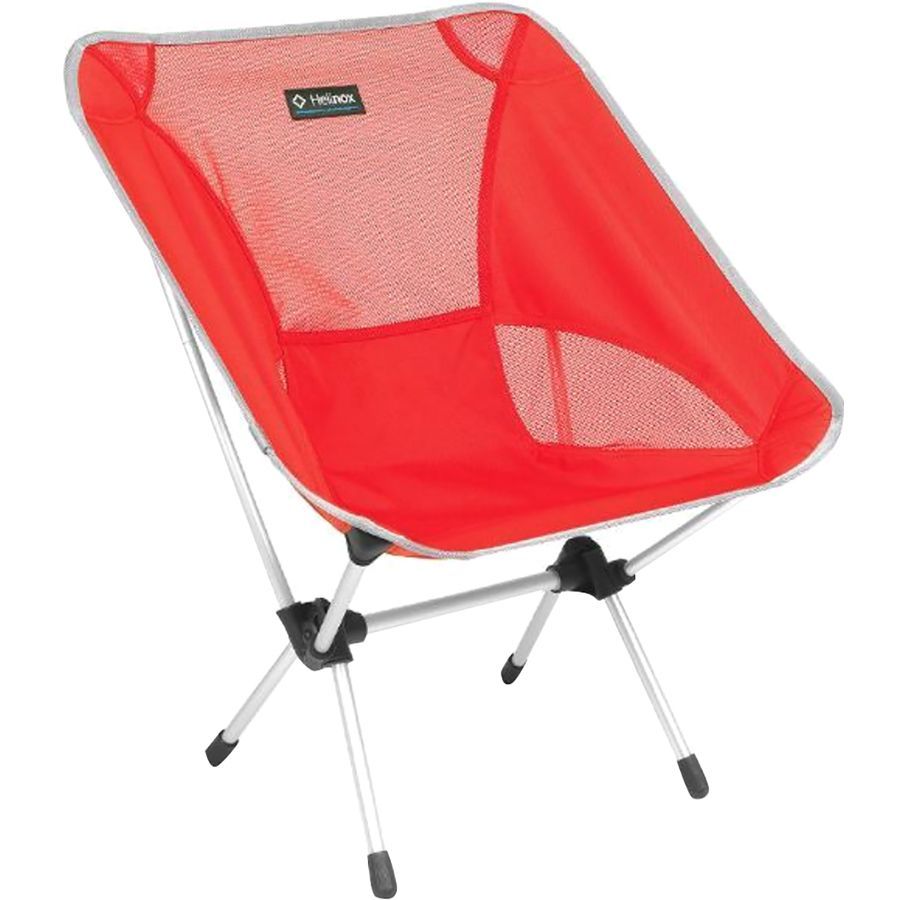 Does your hiker double as a backcountry chef? The Reflector Oven is an ingenious invention by Svante Freden that will let you bake on trip. I was first introduced to the Reflector Oven on a trip last autumn when we used it to bake an entire cake. You can do bread, cinnamon buns and brownies in it too.
Just set it next to a fire, put a pan/pot with whatever you're cooking in the middle, and something about its design traps and circulates heat to evenly cook everything. And it folds up really small! (Not small enough for an ultra-light thru-hiker, but light enough for multi-day hikes if you're trekking with other people and can distribute cooking gear among more than one person).
Keeping along the same theme as the above, if your hiker loves to make their own food on a trip they'll appreciate the GSI Outdoors Bugaboo Backpacker cooking set. This lightweight, packable cook set includes a 2 L stainless steel pot, and 8-inch frying pan, a strainer lid, two mugs with insulated sleeves, two bowls, a folding pot gripper, and a mesh bag to put it all in. This isn't the exact one I have (mine is the GSI Outdoors Bugaboo Base Camper with an insulated bowl) but I find mine a bit too big and bulky for multi-day backpacking. The Bugaboo Backpacker is only 3.6 lbs and packs into 2 L of volume, so it'll easily fit in your hiker's backpack.
Patagonia is always a crowd-pleaser. They have some classic styles that everyone seems to want. And the Better Sweater is no exception. This is my all-time favourite fleece sweater; I have both the 1/4 zip pullover and the fill zip. Both are made with incredibly soft fleece, they dry quickly and are perfect for layering under a rain jacket or insulating jacket.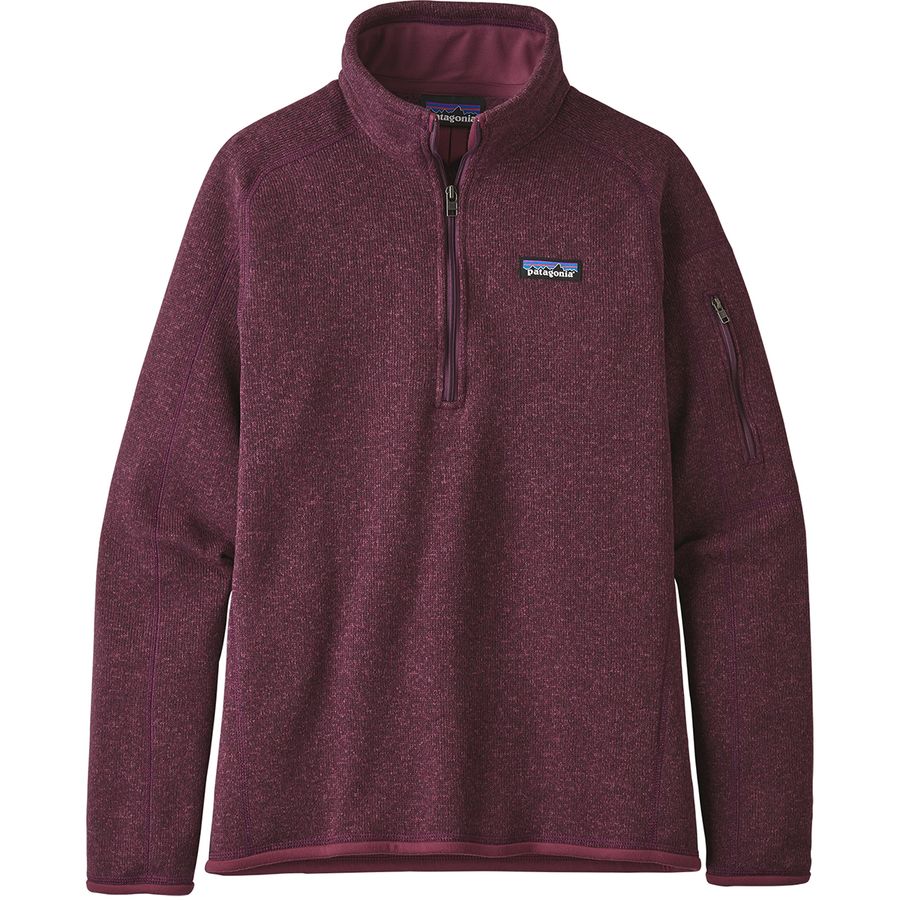 ---
Gift Ideas for Hikers: Over $100
Arc'teryx Atom LT
If you want to spoil you're hiking, you can't go wrong with the Atom LT. As you'll know if you read my post Choosing the Best Down Jacket, this is one of my favourite puffers (though it's actually synthetic). It's a really flattering jacket, so it works well both on the trail and in the city. It's warm and durable and the slim style fits nicely under a rain jacket or shell.
DJI Mavik Mini Drone
I've always been so envious of people with drones. The footage just looks so darn cool. But I thought drones all cost $2000 at a minimum, but boy was I wrong. Introducing the DJI Mavik Mini – a drone so small that the US and Canada don't even classify it as a drone. Weighing just 249 g, this bad boy takes incredible footage, is super easy to learn and is completely affordable (less than $500). I am absolutely in love with it and totally recommend it as one of the most formidable gifts for hiking lovers.
Day Pack Backpack
Does your hiking buddy already have a day backpack for day trips? If not, this is a gift idea any hiker would love. Personally, I love the Deuter Futura 28 L (the new one even has pockets on the hip belt!) and the Osprey Sirrus 24 L is currently largely considered the best day pack on the market right now.
If you have a little space left in your budget, consider filling the backpack with hiking accessories and your hiker's favourite snacks. I gave this gift to my boyfriend two years ago and filled the backpack with two carabiners, a water bottle, a headlamp, a hiking magazine and his favourite candy. You could also put a book inside, or any of the best hiking gifts from the "Under $50" section above.
Garmin inReach Explorer+ 2-Way Satellite Communicator
If you're looking to spend a decent chunk of change on a gift, a Garmin InReach is a fantastic gift for hikers who go outside cell-service. It's a satellite phone with 2-way texting and location sharing. When I was on my Coulonge trip last year, we sent a text message each evening with our coordinates so our families back home knew we were safe. And you can easily trigger an SOS if there is an emergency and be connected to a rescue monitoring center. You need a subscription, but you can subscribe on a monthly basis (so if you only need it in July and August, you only pay two months). Those plans start at $15/month. You can view the subscription options here.
---
Best Gifts for Hikers and Campers – Final Thoughts
I hope by reading this hiking gift guide you've found the perfect gift idea for the hiker in your life. As always if you have any questions, let me know in the comments below!
Pin for Later!