As you may already know, I've spent a fair amount of time in the Canadian Arctic. I lived in Nunavut for four months in 2015 and completely fell in love with the place. I returned again in 2019 for a week-long vacation, shocking my friends and family because wasn't it incredibly expensive and inaccessible to visit Nunavut for a mere seven days?
But this is where most people are incorrect. While visiting the North Pole or joining an arctic wild safari will cost you more or less your firstborn child, a visit to the capital city will give you a taste of the arctic without breaking your budget.
Iqaluit, the capital city of Nunavut, is a bustling town in the middle of the wilderness. It still has expansively colourful tundra in the summer and frozen sea ice in the winter, and it's much, much more accessible than the high arctic.
In this post, I'm going to provide you with some tips on how to visit Nunavut on the cheap.
---
How to get cheap flights to Iqaluit, Nunavut
You can fly to Iqaluit from either Ottawa or Montreal in about 4 hours. However, these tickets will be at least $1200.  There is one workaround, however, and that is Aeroplan.
Aeroplan considers Ottawa-Iqaluit and Montreal-Iqaluit to be short-haul flights, which require 15,000 Aeroplan points + approximately $230 in taxes and fees. That is much more reasonable.
There are a few ways to earn Aeroplan points, but there are only two that I've found to be worth the effort.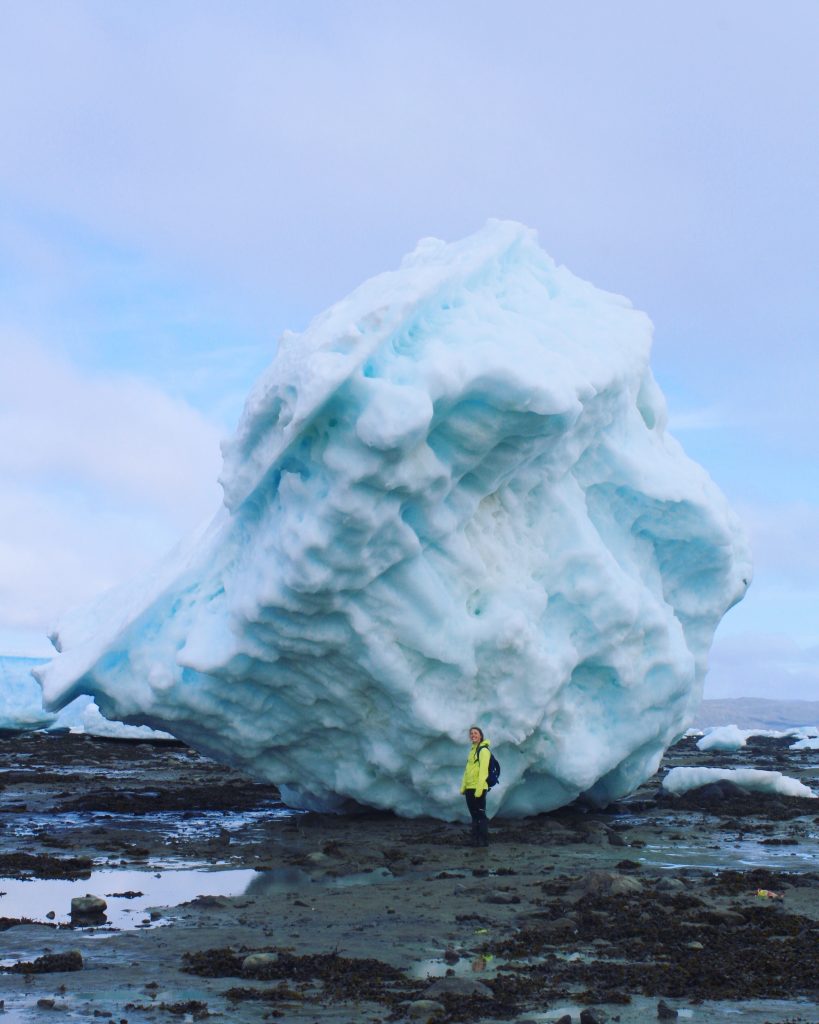 This post may contain affiliate links. If you make a purchase through one of these links, I may receive a small commission at no extra cost to you. Your support is much appreciated! You can learn more by reading my full disclosure.
Fly Star Alliance whenever possible
Air Canada is part of Star Alliance, so you can earn Aeroplan points for flying Star Alliance anywhere in the world. When WestJet and Air Canada (the two main airlines in Canada) have flights similar in price, I always go with Air Canada. Similarly, I choose United over Delta in the US because United is part of Star Alliance (and so I get Aeroplan points for it).
Get an Aeroplan credit card
For the most part, you get a point per dollar you spend. There are instances where you can get more points (i.e. 3x points on online purchases for store X), but I don't follow those because it's a lot of effort for a small gain (in my opinion). I just spend like I normally would and over time the points add up.
The thing about the credit cards is that they come with a Welcome Bonus (and this usually makes the annual fee worth it). For example, my credit card has an annual fee of $120 but a Welcome Bonus of 15,000 (coincidentally that is the exact number of points you need to get to Iqaluit).
If you're interested in travel hacking and collecting points, I recommend checking out The Points Guy because I'm not a serious travel hacker myself. I just do Aeroplan.
Read more: 5 Reasons to Visit Canada's Most Underrated Territory
Book your flights over the phone and far in advance
Once you have enough points, you can book your tickets. Here's is a very important note: you cannot book flights to Iqaluit on the Aeroplan website. You have to call and book directly with an agent.
The other thing to note is that you'll have to book your tickets very far in advance. Each flight to Iqaluit has only 2 seats reserved for Aeroplan. And while many of us in the south may not know about this travel hack, everyone living in Nunavut does. For my trip in March, I booked my tickets in November.
So be prepared to work with the Aeroplan agent to arrive at a pair of flights.
What was it like living in Iqaluit, Nunavut? At first, pretty lonely. But I grew into it and now it's one of my favourite experiences I've ever had. You can read about it here.
---
Where to buy food in Iqaluit, Nunavut
Flying to Iqaluit is only half the battle. Due to the logistical nightmare of getting anything to the arctic, the cost of food in Nunavut tends to be quite high. And this is true even in the capital city, which has some of the cheapest prices in the territory. The cost of living in Iqaluit is not that far off of Toronto or New York City.
So how expensive is expensive? I mean $9 for a head of lettuce and $12 for orange juice expensive. As inconvenient as this is for you as a visitor, please refrain from complaining about food prices while you're there. Access to food in the arctic and food security in general is territorial crisis.
Here are a few tips for keeping your food costs low.
Don't eat at restaurants often
Some produce is subsidized by the Nutrition North Program, which means it's a lot cheaper. Lettuce is expensive because it doesn't have much nutritional value; spinach and apples are nutritious so they are subsidized and thus cheaper.
Avoid things that are heavy (i.e. orange juice, pop). During most of the year, food reaches Iqaluit by plane. This means heavier things are much, much more expensive.
Buy food in the south and bring it with you. Most flights allow you to bring one complimentary 50 lbs bag. Some things you could bring include:

Oats, pasta, rice
Cans of tuna
Nuts, seeds, trail mix, peanut butter
Alcohol
---
Accommodation in Iqaluit, Nunavut
So accommodation in Iqaluit is pretty limited, but you do have a few options.  There are three main hotels and a handful of nice Airbnbs. I have an entire post about hotels in Iqaluit where I go over all the feedback from the guests I guided (I was living in a house during my time in Iqaluit, and thus have not stayed at any myself).
Accommodations by the Sea – In this B&B, rooms start at $220, and there's a four-person room for $250. When I was a guide I had some guests staying here and they always spoke highly of this place. Pros include amazing views and extremely friendly hosts. The con is that Accommodations by the Sea isn't centrally located, so you'll need to take a taxi to get to most places ($8 per person to anywhere in the city). Oh, and they provide breakfast and decent WiFi. Check prices here.
The Frobisher Inn – Rooms are typically between $280 and $320 here. The Frob is in a good location and you can walk to a lot of places and it also has the Storehouse bar and a restaurant. Con is that it's most expensive (also just pretty bland from what I've heard, nothing special here). Check current prices here.
The Discovery – This is a boutique hotel kind of near the airport. During the summer I worked in Iqaluit, Leonardo DiCaprio stayed here for a night apparently. It has a really nice restaurant, but the location is mediocre and it's pricey (I know it tends to be the most expensive of the three, but their website is regularly down so I don't know the exact rate). Also, according to Trip Adviser, the WiFi sucks. Check current prices here.
Airbnb – An Airbnb tends to be about $150 and vary by location, amenities and overall quality.
To keep costs down, I'd recommend either Accommodation by the Sea or an Airbnb (and go with at least one other person to split the cost).
Read More: Hotels in Iqaluit, Nunavut: Where to Stay on your Arctic Getaway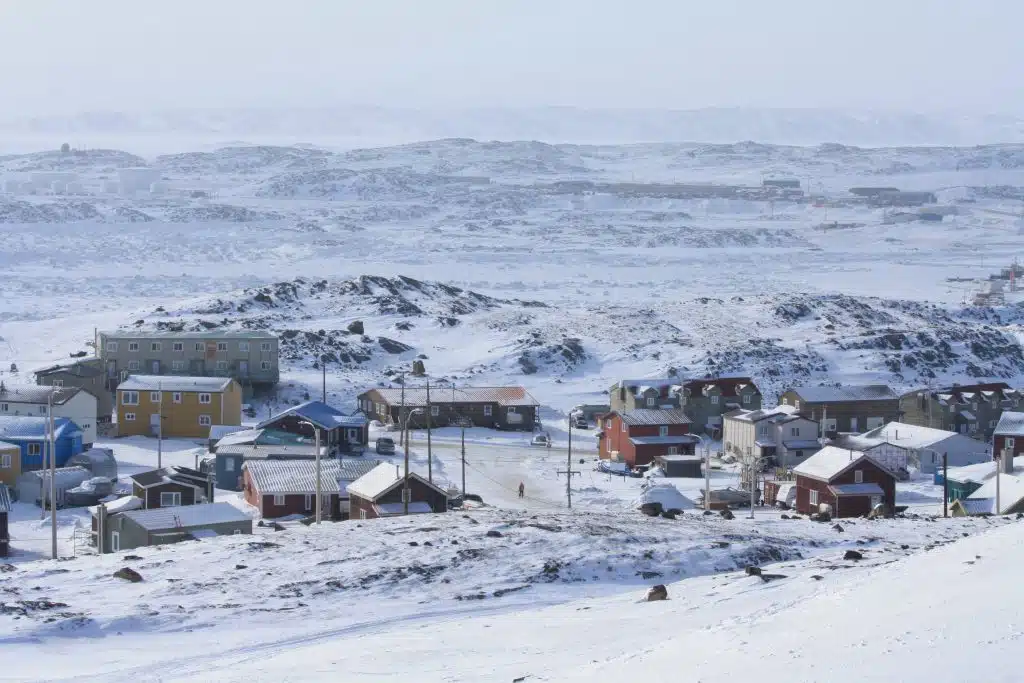 ---
Arctic Activities in Iqaluit, Nunavut
I have a super comprehensive post about 21 things to do in Iqaluit, some of which don't have any cost.
Doing activities in Nunavut like dog sledding, snowmobiling, kayaking and guiding hikes are pretty expensive. The easiest way to save money is to go with a friend. For example, the snowmobiling tour I did was $330 for one person or $440 for two people (so only $220 per person).
Winter Activities
There's really only one outfitter in Iqaluit and that is Inukpak Outfitting. I've done two activities with them, which you can read about below. Both were great, but if you only have the money for one I would recommend Snowmobiling over Dog Sledding. I've written a post about each of them, however, so you can judge for yourself which one sounds more fun.
Read More: Snowmobiling on the Arctic Ocean & Frozen Tundra: Adventures in Iqaluit, Nunavut
Read More: Ruff Riding: Dog Sledding in Iqaluit, Nunavut
Summer Activities
Inukpak also has summer excursions (hiking and kayaking) but I haven't done any with this company specifically. When I was a guide in Iqaluit I was leading hiking and kayaking tours for Arctic Kingdom, a tour company that has since left Iqaluit to focus on high arctic wildlife safaris (if you have $7500 kicking around, I would 1000% recommend doing one of these trips). Anyways, kayaking and hiking in Nunavut is great and there are lots of options all around Iqaluit.
---
Planning a trip to Iqaluit, Nunavut
I've covered flights, food, accommodation and activities which is essentially all of the expenses you'll incur in Iqaluit (unless of course, you're interested in buying some Inuit art which I'd definitely recommend if you have the means). Now I'll add a few quick tips for planning you're trip.
---
What is the best time of year to visit Nunavut?
This depends on what you'd like to do. If you want to go snowmobiling and/or dog sledding, catch the northern lights and see the tundra covered in snow, then I'd recommend March or April. April is good for activities and there's even a festival called Toonik Tyme that is apparently wonderful (I haven't been myself), but it's getting to the very end of the northern lights season.
If you want to see colourful tundra, go hiking and kayaking and have pleasantly warm (but never humid) weather, I'd recommend July through September. At the end of June/beginning of July, there is the Alianait Music Festival, a multi-day collection of Inuit and Canadian music icons. Nanook (from Greenland) and David Myles (from New Brunswick) were some standout performances the year I attended, and there was also throat singing, dancing and other local musicians. Toward August and September is when the tundra gets really colourful and the northern lights begin making appearances again.
I have an entire post breaking down the weather, hours of sunlight and things to do each month in Nunavut.
November through February gets pretty cold and dark so not the ideal time to visit. May and July are awkward months because ice is unpredictable so you can't always guarantee snowmobiling or kayaking as activities.
Of course, there's something wonderful about every season. But if you're only visiting once, I'd recommend either March/April or August and September.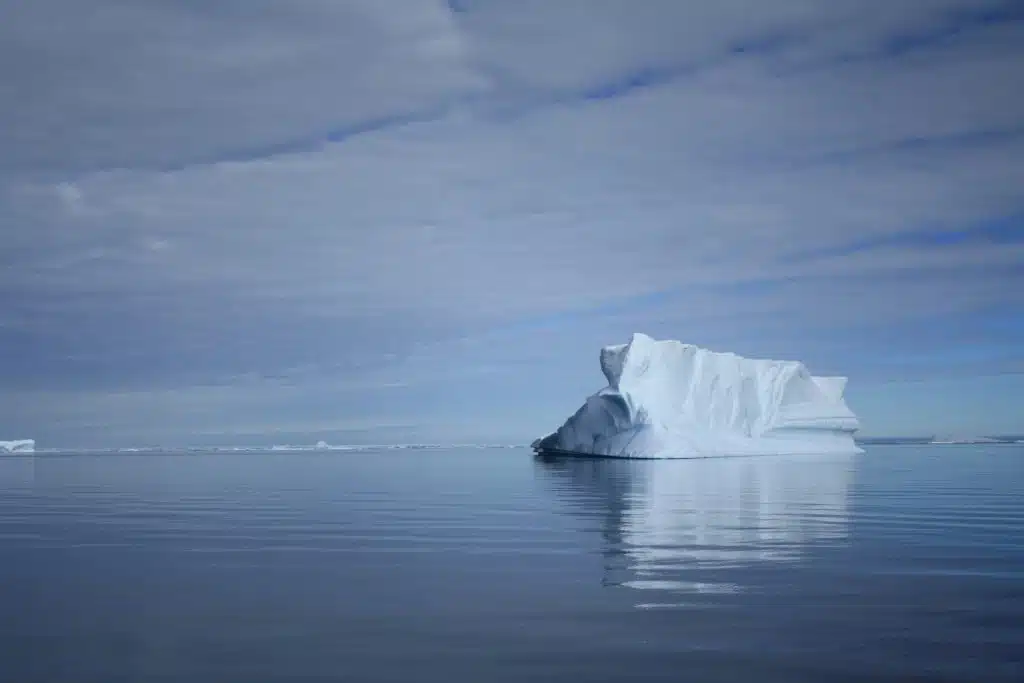 ---
How long should you plan your trip for?
I think four nights is perfect. With four full days in Iqaluit, you can try all of the activities you might want to do, see the museum and visitors center, Hudson Bay Buildings & other highlights. Four nights means you won't be rushed, but you also won't get bored.
---
Want to read more about Iqaluit and Nunavut?